First Responder Awareness Level
8-Hour On-Site FRA Training Course
Expert Training Conducted At Your Facility
This course expands the OSHA 1910.120 (q) to include a more in depth study of the risks associated with working daily around hazardous chemicals. It also provides a hands-on approach to confronting any problems that might occur.

All companies with hazardous chemicals need this training. The extended level of training provided in this coursewill help in the decision making process and provide more options should a release occur.

First Responder Ammonia Awareness Training
This course is designed to meet the requirements of OSHA for training of first responder awareness level personnel. These are individuals who are likely to witness or discover a hazardous substance release and who have been trained to initiate an emergency response sequence by notifying the authorities of the release. First responders at the awareness level shall have sufficient training (minimum training required is OSHA 1910.120 which is the "Employee right to know" standard) or have had sufficient experience to objectively demonstrate competency in the areas this course covers.
This course covers:
Understanding what hazardous substances are, and the risks associated with them in an incident.
Understanding the potential outcomes associated with an emergency created when hazardous substances are present.
Recognizing the presence of hazardous substances in an emergency.
Identifying the hazardous substances, if possible.
Understanding basic hazardous terms.
Understanding the role of the first responder awareness individual in the employer's emergency response plan including site security and control, and the U.S. Department of Transportation's Emergency Response Guidebook.
Realizing the need for additional resources, and making appropriate notifications to the communication center.
Members of management, engineering, maintenance, refrigeration, safety and production. A good cross section can contribute greatly to the overall effectiveness of any emergency response team. In addition, s
upervisors, security personnel and Human Resources personnel should all participate in this type of training.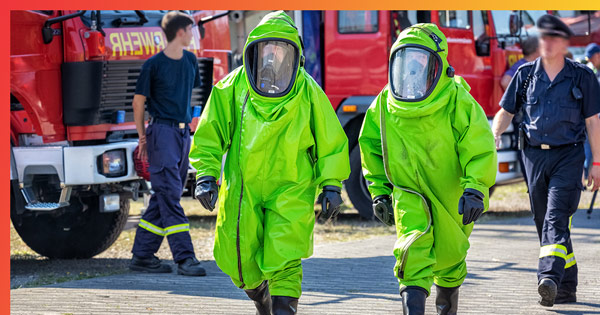 4 Hour Vs 8 Hour Awareness Level Training
The 4-hour awareness level course often does not provide enough time to fully inform employees of the dangers associated with the hazardous chemicals they might be working around or in their general area. This course takes a broader approach by including basic knowledge of the chemicals involved and the opportunities for taking safe precautions.
Request On-Site Training Quote
The best option for this course is on-site training, which provides a good visual and hands-on decision-making opportunity. Our plant experience in combination with the knowledge of OSHA and EPA regulations set us apart from competitors.

A web-based program is also possible with proper preparation. Fill out the form below to get started and a member of our solutions team will be in touch shortly.