HAZMAT teams are an essential component when your facility houses and uses hazardous materials. Creating a HAZMAT team on site at your facility or bringing your existing HAZMAT team up to speed is important and involves planning and preparation. There are many factors you will need to consider -- Many of which are specific to a facility using ammonia, but can be applied universally with slight variances.
HAZMAT teams are often thought to be extensions of the local Fire Department, responding to radioactive releases or devastating oil spills. While that's not entirely wrong to say, it's definitely an understatement. HAZMAT teams are strategically organized within a variety of first responder departments including law enforcement and healthcare, but also within corporations and manufacturing environments. Hazardous materials response teams are vital in any situation where there is a potential for the release of, or contact with, hazardous materials.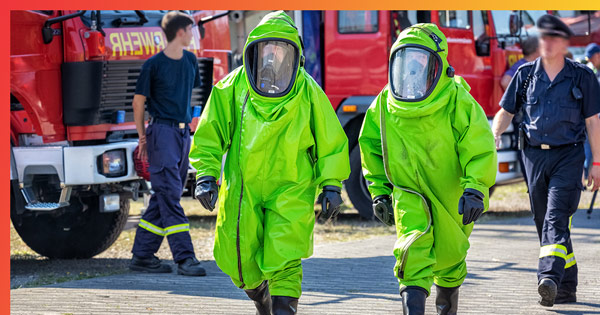 Also known as HAZMAT units, these response teams consist of several hazardous materials experts, with varying degrees of training. Each individual is specially trained in containing, removing, and detecting the release, or potential release of hazardous substances. 
Within a Fire Department or police station, this will comprise of a group of highly trained officers that focus solely on the potential threat of unknown hazardous materials or agents. 
This can include transportation accidents involving explosives, corrosive liquids, and other dangerous cargo, or may present in terrorist attacks or other grave situations. Whereas, in a manufacturing facility, trained HAZMAT teams will be responsible for responding to the spillage, containment, or handling of toxic or corrosive chemicals.
Each HAZMAT emergency team will encounter different threats and situations depending on their environment and profession. To ensure that all members remain safe on the job, it's important to understand the scope of risk and determine any possible hazards. The depth of training required for team members will ultimately depend on exposure potential, however HAZMAT teams will always be the highest trained responders.
HAZMAT training is imperative within many organizations, whether or not an employee is a part of a designated HAZMAT team. Any organization that presents a risk of exposure, or contact to hazardous materials, is required to provide hazardous materials training to employees. However, the scope of training required for an employee will greatly differ from that of a highly trained hazardous materials response team. The OSHA and NFPA have outlined the training requirements into four levels of accreditations: Awareness, Operations, Technicians, and Specialists
This is the most basic level of training and should be provided to any employee that may potentially come into contact with hazardous materials. Often people who serve as the "first responder" to the scene of an incident would receive this certification. At this level, training generally consists of 6-8 hours of in-class instruction. Individuals are trained to recognize potential risks associated with dangerous substances, chemicals, or agents, and protective actions are required. 
The expected responsibilities of a responder with awareness level training include:
Understands and can identify hazardous material labels

Recognizes potentially dangerous situations and risks

Initial responder to HazMat related incidents

Takes initiative to protect themselves and others nearby

Secures the area and contacts trained professionals
Respondents at this level should never come in contact with contaminants directly. Their primary goal is to recognize an incident, isolate the area, and take protective actions.
Supporting awareness respondents, those with operational level training further enhance the defense against a HAZMAT incident. These individuals would be accompanying those first on the scene but will be trained to be knowledgeable in the active defense against hazardous substances. 
Operations level training requires 40-hours of in-class training with more focus on practical skills. Responders trained at this level are expected to secure the area with greater focus, including taking on the following actions:
Identifies and controls HazMat related incidents

Utilizes absorption, suppression, and diverting techniques

Decontamination, air monitoring, and vapor dispersion

Determines when to shelter in place or evacuate
Hazardous materials operations level responders will not be required to touch a hazardous substance directly. Operations respondents' purpose is to further secure the incident while taking active defensive measures.
Hazardous materials response team members must have technician level training, at minimum. The requirements for training can vary from state to state, so it's very important to research the prerequisites for any program you're interested in taking to achieve this certificate. 
Technician level training can consist of 1-2 weeks of in-class and practical instruction and is a rigorous program that takes devotion. Technicians fulfill a more aggressive role in the suppression and release of hazardous substances, whose responsibilities include:
Robust understanding of hazardous materials

Assesses HazMat incidents and scope of risk

Selects appropriate Personal Protective Equipment (PPE)

Executes detection, monitoring, plugging, and patching

Implements decontamination and control procedures
HAZMAT team members will actively come into direct contact with bio-hazardous, pathogenic, radioactive, toxic, and otherwise dangerous materials. Many states will require response members seeking technician-level certification to have additional training as well.
As the highest level of hazardous materials training, specialist level respondents are exactly that. As outlined by the NFPA, a minimum of an additional 24-hours of training is needed in a specific field to be considered a specialist. Each state offers a variety of specialized programs, each with its own requirements. HazMat team members with specialist level training may choose between focuses such as:
Highway Emergency

Rail Response

Weapons of Mass Destruction (WMD)
Specialists on the scene provide support to HAZMAT technicians, observing and offering knowledge where their specialty is concerned. Together, hazardous materials technicians and specialists create a solid unit, delivering additional support to hazardous materials incidents.

Industrial Consultants, LLC is celebrating its third decade of service providing the training needs for companies like yours. Companies that must comply with health and safety regulations enacted by the Occupational Safety and Health Administration and the Environmental Protection Agency.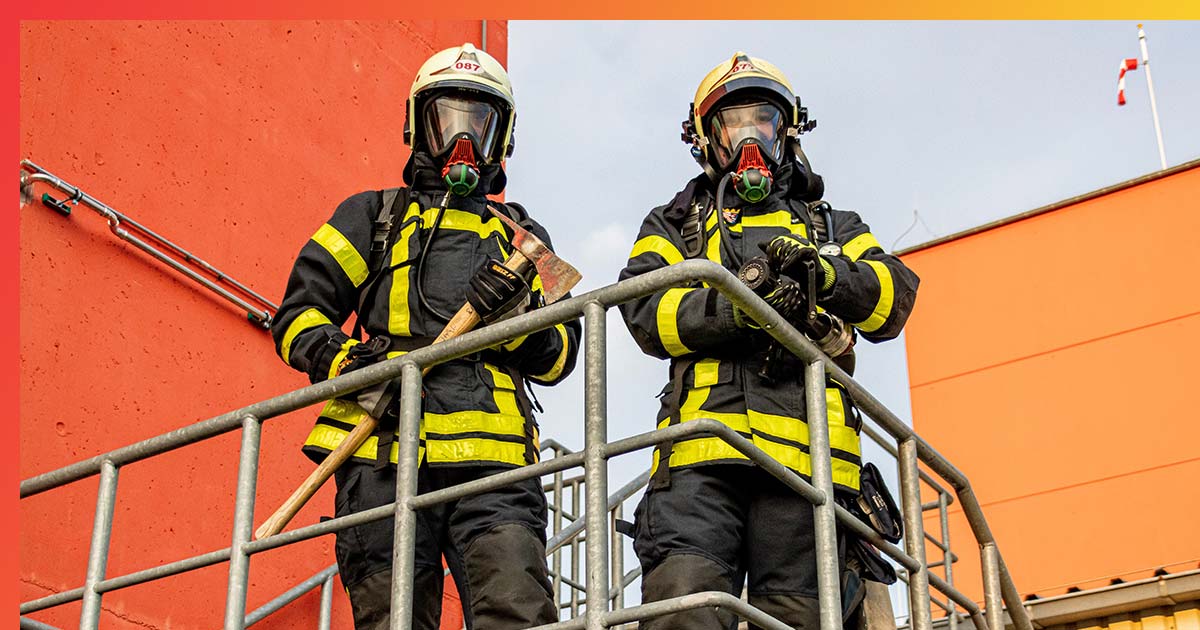 As we all know, it is imperative that we can rely on our Emergency Response Plans. This is no groundbreaking concept. Yet we often find that we have these cumbersome documents but cannot access the in...
Read More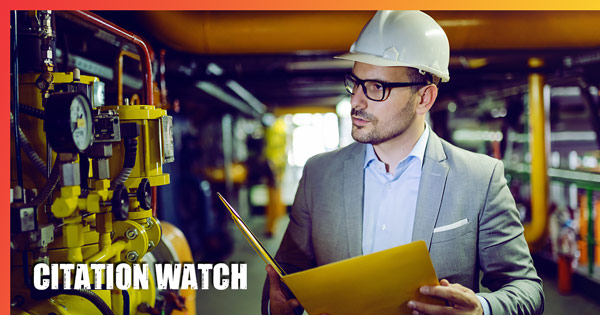 A Minnesota Coop located in Randolph and Montgomery Minnesota. This Minnesota Coop stores anhydrous ammonia in excess of 10,000 lbs.   ...
Read More
See All Posts